CREAR UNA MAYOR COMUNIDAD DE PROPIETARIOS DE VIVIENDA HISPANOS Y LATINOS
Movement Comunidad conecta a personas y familias hispanas y latinas con agentes de préstamos bilingües, educación financiera, recursos para comprar una vivienda por primera vez y una experiencia de hipoteca digital en español, desde la solicitud hasta el cierre de la compra.
Si ha tenido la idea de obtener más información sobre la posibilidad de ser propietario de una vivienda pero no sabe por dónde comenzar, está en el lugar correcto: empiece aquí.
Es hora de que el proceso de compra de una vivienda sea más accesible para la comunidad hispano-latina, y eso comienza con conocimientos financieros, mejores opciones de préstamos y una experiencia hipotecaria multilingüe.
CÓMO CONTRIBUYE
COMUNIDAD
ASISTENCIA BILINGÜE EN CADA
ETAPA
Encuentre el préstamo hipotecario adecuado, realice los trámites de procesamiento y cierre la compra de un nuevo hogar, todo en español.
Los agentes de préstamos bilingües y la experiencia de hipotecas digitales de Movement en español le permiten hacer lo siguiente:
Analizar los objetivos de compra de vivienda, hacer preguntas y encontrar el préstamo adecuado con un agente de préstamos de Comunidad.
Recopilar y enviar documentos importantes con un procesador.
Cerrar una compra con confianza y con un proceso de divulgación transparente.
Con conversaciones, comunicación y documentación en español, despídase de la barrera del idioma.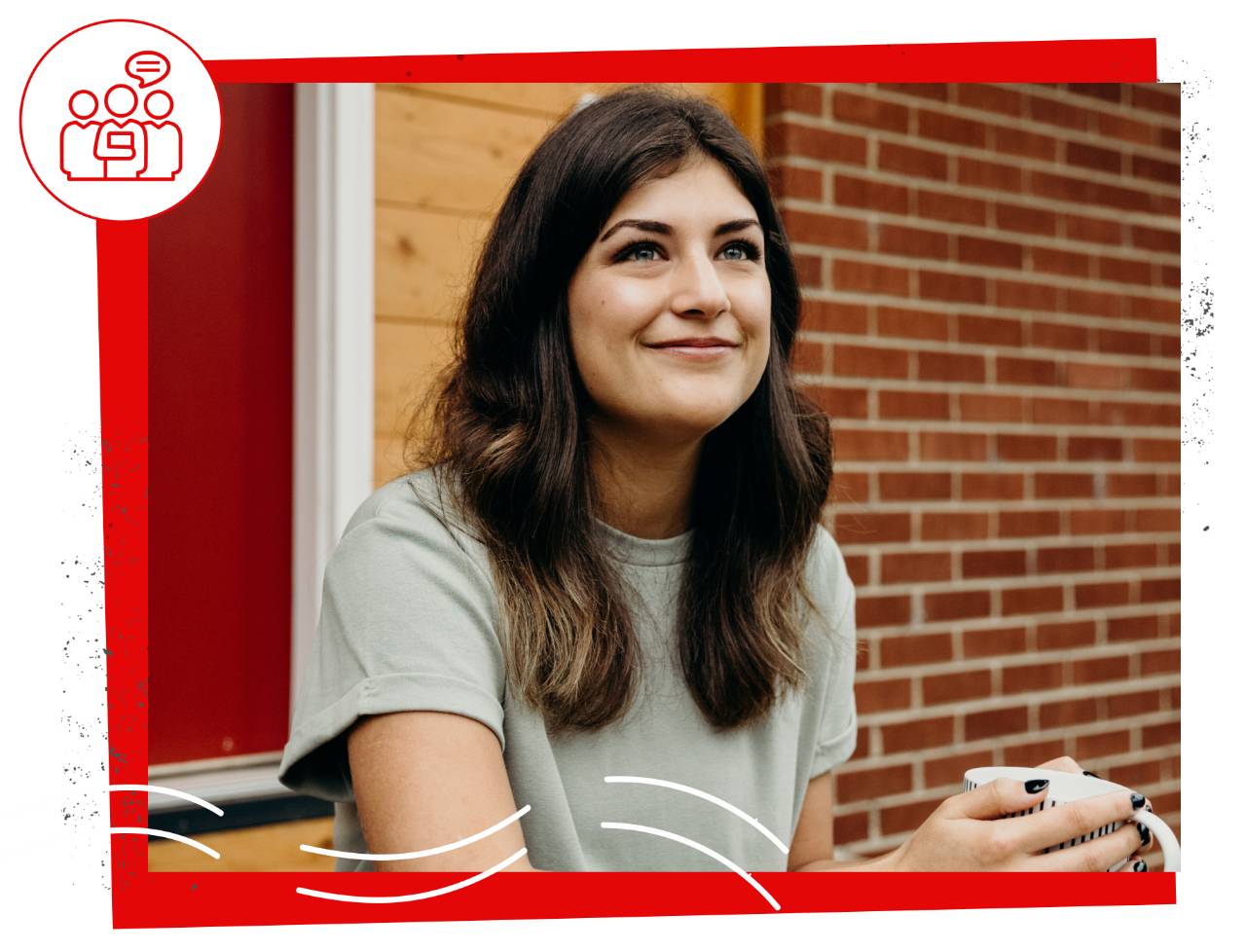 RECURSOS PARA COMPRAR UNA VIVIENDA
EN ESPAÑOL
Movement ofrece recursos poderosos que equipan a la comunidad hispano-latina con todo lo que necesitan saber para elegir la vivienda adecuada y el préstamo adecuado. Ya sea que esté buscando una guía completa para compradores de vivienda por primera vez, información sobre programas de asistencia para el pago inicial o un taller informativo sobre la compra de una vivienda, nuestros recursos en español le proporcionan el conocimiento que necesita para avanzar con confianza.
¿POR QUÉ ELEGIR
MOVEMENT?
Las herramientas y la asistencia que necesita para convertir la propiedad de una vivienda en realidad.
ASISTENCIA PARA EL PAGO INICIAL
Los competitivos programas de asistencia para el pago inicial de Movement y las iniciativas para compradores de vivienda por primera vez ayudan a que ser propietario de una vivienda sea posible para más personas, incluso si carece de un gran pago inicial o de una puntuación crediticia perfecta.
PRÉSTAMOS PARA TODO TIPO DE COMPRADORES
Tanto los compradores de vivienda por primera vez como las familias de militares, los compradores en áreas de alto costo de vida, los compradores que buscan remodelar y muchos otros cazadores de casas con necesidades específicas encontrarán la opción de préstamo exacta con Movement.
MÚDESE MÁS RÁPIDO
Al comprar una vivienda en un mercado competitivo, la velocidad importa. Movement cierra los préstamos un 23 % más rápido que la media nacional* y más del 75 % de nuestros préstamos están listos para ser cerrar en tan solo 7 días**.
NOS COMPROMETEMOS A CERRAR LA BRECHA
Hay una gran brecha entre los hispanos y los blancos en cuanto a la propiedad de viviendas; una brecha de más del 20 %***. Movement se compromete a cerrar esa brecha, y ayudar a más compradores de vivienda hispanos y latinos a hacer realidad el sueño americano.
HIPOTECAS QUE AÑADEN VALOR
En Movement, ponemos a las personas por encima de las ganancias. Como prestamistas que generan un impacto en la vida de las personas, devolvemos entre un 40 y un 50 % de nuestras ganancias a las comunidades a las que servimos para ayudar a crear un futuro más brillante para todos. Cuando elige Movement, sus pagos hipotecarios contribuyen a más donaciones, más escuelas y más asistencia.
NO SOMOS SOLO UN PRESTAMISTA: SOMOS SU SOCIO
Queremos ayudarle a convertirse en propietario de una vivienda y eso significa más que simplemente venderle un préstamo hipotecario. Ya sea que su puntuación crediticia sea 820 o que nunca haya abierto una cuenta de cheques, trabajaremos juntos para sentar las bases de su patrimonio generacional y libertad financiera.
Según los datos proporcionados por el Servicio de Control de Inmigración y Aduanas (Immigration and Customs Enforcement, ICE) en octubre de 2022.
** Aunque el objetivo de Movement Mortgage es ofrecer resultados de la evaluación de riesgos dentro de las seis horas desde que se recibe la solicitud, procesar los préstamos en siete días y concretar el cierre del préstamo en un día, existen situaciones imprevistas que pueden ocasionar una demora distinta a este periodo mencionado
BIENVENIDO A LA COMUNIDAD.
BIENVENIDO A LA FAMILIA.
CONTACT US
By entering your information and clicking "submit," you agree that Movement Mortgage and real estate professionals may call/text/email you about your inquiry, which may involve use of automated means and prerecorded/artificial voices. You do not need to consent as a condition of buying any property, goods or services. Message/data rates may apply.