Leading a Movement Of
Change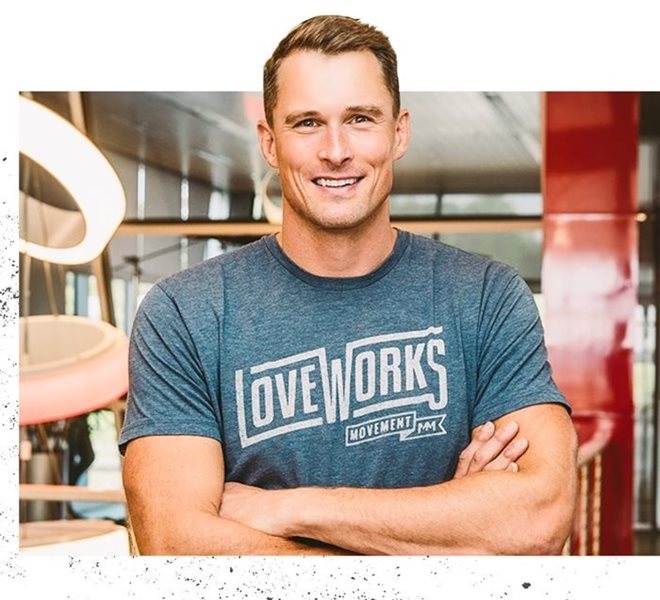 CEO / CO-FOUNDER
Casey Crawford
Casey Crawford is the co-founder and CEO of Movement Mortgage. The former Super Bowl champion also serves as chairman of Movement Bank and Movement Insurance. Since 2012, Casey's companies have given millions of dollars to the Movement Foundation to uplift people and communities across the globe.
Casey Crawford
CEO / CO-FOUNDER
Casey Crawford is the co-founder and CEO of Movement Mortgage, a $30 billion retail mortgage lender and six-time member of the Inc. 5000 list. He is also the chairman of Movement Bank and founder and chairman of Movement Schools, a network of tuition-free public charter schools committed to teaching world-class academics and virtues in areas where families have historically lacked access to education options. Casey founded the nonprofit Movement Foundation as a vehicle to bring life, light and hope to others. To date, it has invested more than $260 million in schools, communities and ministries around the world.
Casey has been recognized as a John Maxwell Transformational Leadership Award recipient, Ernst & Young Entrepreneur of the Year finalist, HousingWire Vanguard award recipient, and a Charlotte Business Journal Most Admired CEO. He has been featured by national media outlets, including CNBC, Bloomberg, The Wall Street Journal, Fox News, Fox Business, Inc. Magazine and HousingWire.
A Super Bowl champion, Casey played tight end for the NFL's Carolina Panthers and Tampa Bay Buccaneers from 2000-2003. He graduated from the University of Virginia with All-ACC honors in football and academics. Casey is an avid outdoorsman and accomplished Brazilian jiu-jitsu competitor. He lives outside Charlotte, N.C., with his wife, Michelle, and daughters, Cadie and Josie.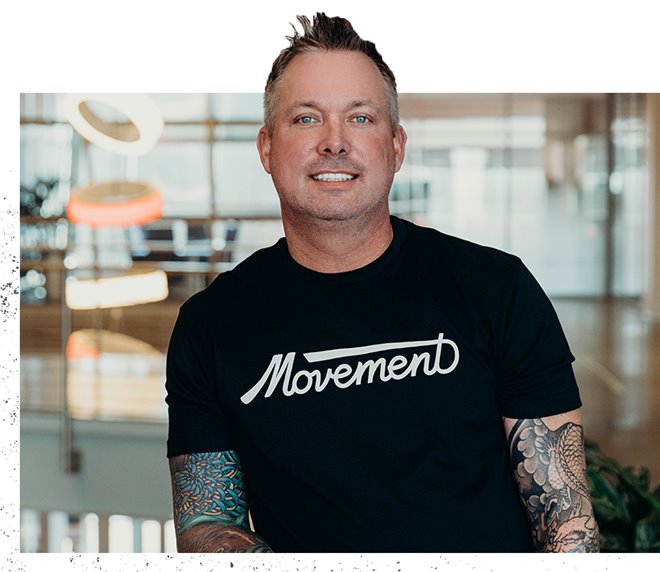 PRESIDENT
Mike Brennan
Since 2015, Mike has led at Movement as Regional Director and Chief Performance Officer. Now, as Movement's first President, Mike leads Sales-Ops alignment to make sure the entire organization serves our loan officers and empowers them to reach their goals. His main goals are to lead and unify Movement's national Sales and Operations teams around key strategies and initiatives to achieve our mission to love and value people.
Mike Brennan is the President of Movement Mortgage. As Movement's first company president, Brennan leads all sales and operations functions across the organization.
Mike was born and raised in New Jersey and has continued to live there with his wife Marta and their two children, Lauren and Michael. Brennan started his career in construction/real estate and migrated to mortgage banking in 2003 when he became CEO/President of Lancaster Mortgage Bankers. After spending 17 years in the mortgage industry, Mike joined Movement Mortgage in March of 2015 to lead the Northeast region. There, he led unprecedented growth before being promoted to Chief Performance Officer in 2020.
As CPO, Brennan helped lead the company to expand into all fifty states, becoming the sixth-largest retail mortgage lender in the nation. At the end of 2020, due in part to Brennan's leadership, Movement Mortgage paid a $200 million dividend to its nonprofit Movement Foundation as part of its mission to love and value people by investing in communities.
Along with his financial expertise, Brennan has a strong passion for supporting and participating in mission work throughout Central and South America. He is aligned with International Cooperating Ministries (ICM), the Karis Foundation, John C. Maxwell companies, and more.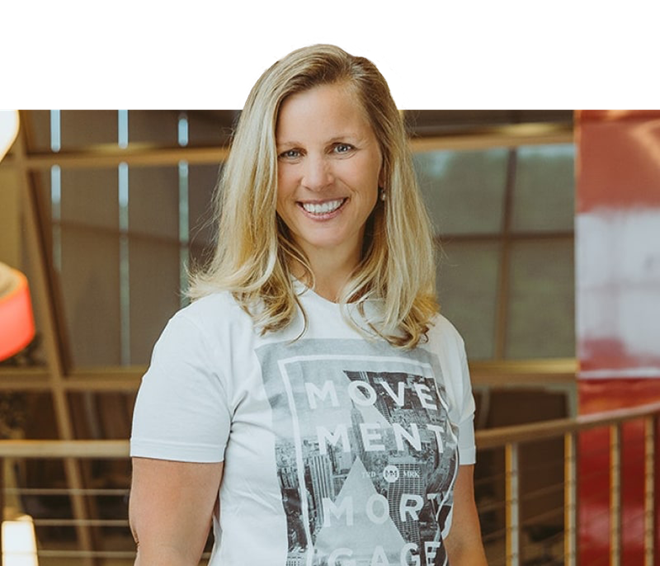 CHIEF FINANCIAL OFFICER
Laura Bowles
Laura Bowles is the Chief Financial Officer at Movement Mortgage. As CFO, Laura is responsible for the company's accounting, financial planning and investing activities. She also works with senior leadership on strategic planning and development to forecast and guide the future direction of the company.
Laura Bowles
CHIEF FINANCIAL OFFICER
Laura Bowles is the Chief Financial Officer at Movement Mortgage. As CFO, Laura is responsible for the company's accounting, financial planning and investing activities. She also works with senior leadership on strategic planning and development to forecast and guide the future direction of the company.
Laura came to Movement in early 2014 a seasoned financial professional whose career catalog includes home loans risk management at Bank of America, a CFO for several Wachovia business units and most recently Director and Head of Consumer and Small Business Lending Products at Citibank. Previous roles also include positions at Liz Claiborne, Chase Capital and Merrill Lynch. In 2018, she was named one of HousingWire's Women of Influence.
Laura holds a BSE from Princeton University and an MBA from Harvard Business School. She lives with her husband and two children in Charlotte, NC, and enjoys working out and making the most of nice weather with family trips to the mountains.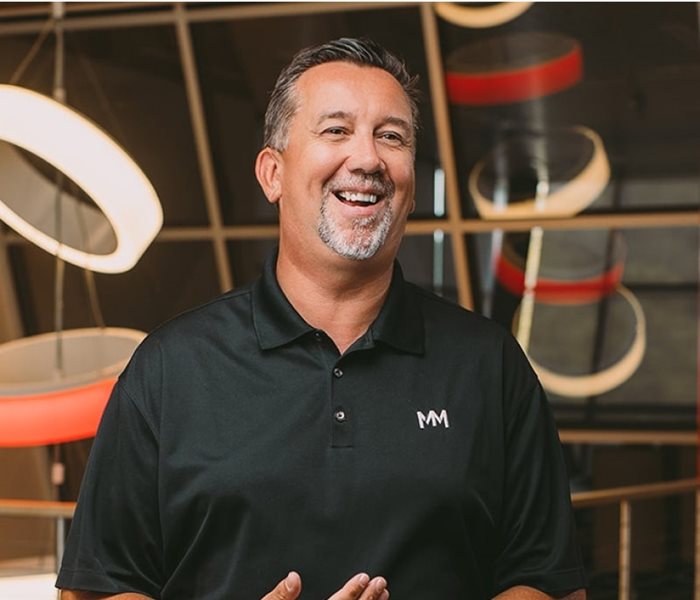 Executive Vice President
John Third
John Third
Executive Vice President
Invited by friend and colleague Toby Harris to help launch a mortgage company in 2008, John Third has led the way in building Movement Mortgage into one of the industry's most-innovative and responsive companies.
John has held a progressive career at Movement, including roles as Chief Operating Officer and Movement's first Chief Innovation Officer. During his tenure he's led mortgage operations, process innovation, human resources, compliance and more. John has been a key driver of Movement's trademark Upfront Underwriting and 6-7-1 Process over the last two decades. He is known for his warm leadership style and embracing process innovations, and is an industry thought leader on the digital mortgage experience. John brings the experience of an originating loan officer to his role, which gives him the unique ability to understand mortgage transactions from a salesperson's vantage point.
John is also a passionate advocate for Movement's Love and Value culture and mission. He frequently asks how to make the employee experience more fulfilling, and he's known for his generosity in developing nations such as India and Uganda, when he visits on trips with the Movement Foundation.
At home in Charlotte, NC, John is often immersed in real estate renovation projects or cheering on the Carolina Panthers.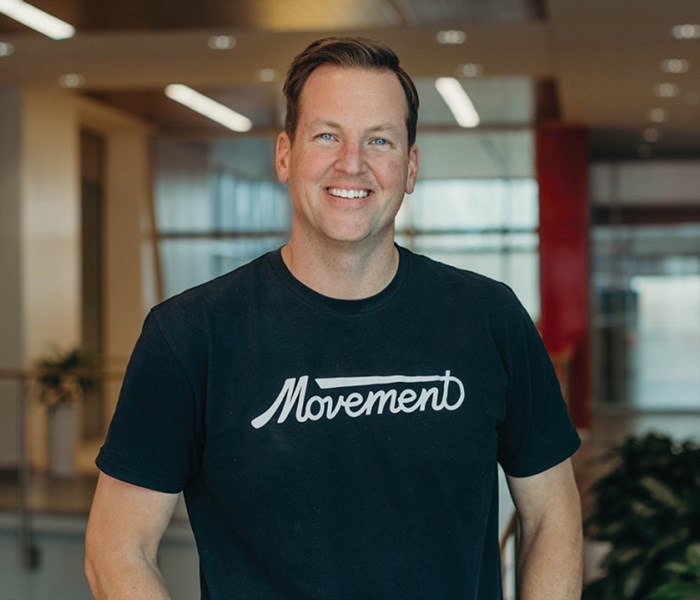 CHIEF OPERATIONS OFFICER
Jason Stenger
Jason Stenger
CHIEF OPERATIONS OFFICER
Jason Stenger was named Chief Operations Officer for Movement Mortgage in 2022 following a seven-year run as the company's Senior Vice President, National Director of Operations.
Jason oversees all day-to-day operations and training at Movement. He has more than 20 years of mortgage experience, supporting national mortgage operations teams ranging from $3 billion to $30 billion.
Jason has played a key role in leading Movement's trademark Upfront Underwriting and 6-7-1 Process. He has an incredible passion for people and delivering superior customer service.
Jason is a native of New Jersey and is an avid fan of all Philadelphia sports teams. He and his wife Lisa live in Charlotte, N.C., with their two children, Colin and Mackenzie. He enjoys working out and all things sports related.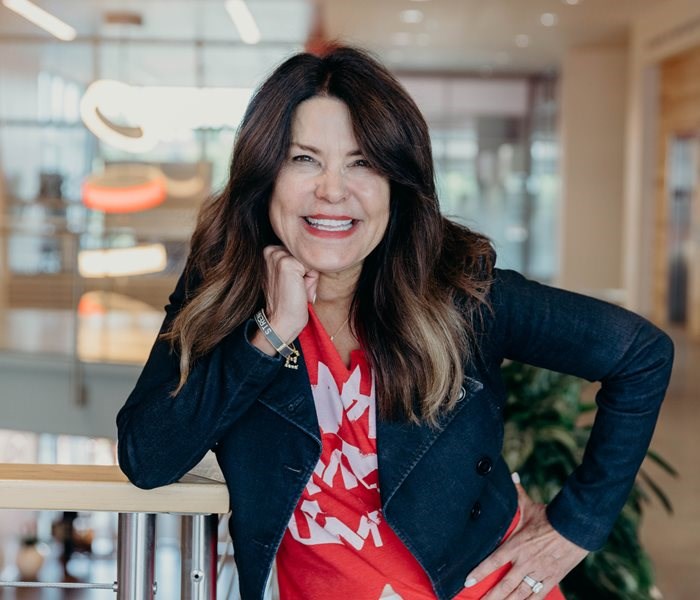 CHIEF GROWTH OFFICER
Sarah Middleton
Sarah Middleton
CHIEF GROWTH OFFICER
Sarah Middleton has worked in the mortgage industry for over 34 years, including the last 9 years as president of sales development and recruiting at Fairway Independent Mortgage. She also served as chief executive officer of Fairway's internal coaching platform, Fairway Ignite, which she helped launch in 2016. Previous roles include leadership positions at Guild Mortgage Company and Liberty Financial Group. As an originator, Sarah holds the record for the most volume and units closed in Colorado as an individual loan officer, closing over $2 billion and 11,700 units in her career.
Sarah joined Movement in 2022 as chief growth officer. In this role, she leads Movement's efforts to attract, onboard and develop sales leaders across the country.
Sarah loves to create, build and grow. Her passion is to help loan officers and managers dream bigger and achieve their personal and professional goals.
Based in Columbine Valley, CO, Sarah and her husband Mark enjoy hiking and spending time with their family (including a new grandbaby!).
CHIEF INFORMATION OFFICER
Lyra Waggoner
Lyra Waggoner
CHIEF INFORMATION OFFICER
Lyra joined Movement Mortgage in 2022 as the company's Chief Information Officer. She leads Movement's information technology team and will focus on accelerating business growth by delivering best in-class technology solutions.
An 18-year veteran of the mortgage industry, Lyra has held various leadership roles including senior vice president of Caliber Home Loans and, most recently, executive vice president and head of technology for Level Capital LLC (Level). At Level, Lyra oversaw the creation and release of an industry-leading loan origination and servicing platform for construction lending.
Lyra holds a BA from the University of Arizona. She lives in Tucson, AZ with her husband and two daughters. She spends her free time riding horses competitively alongside her daughters.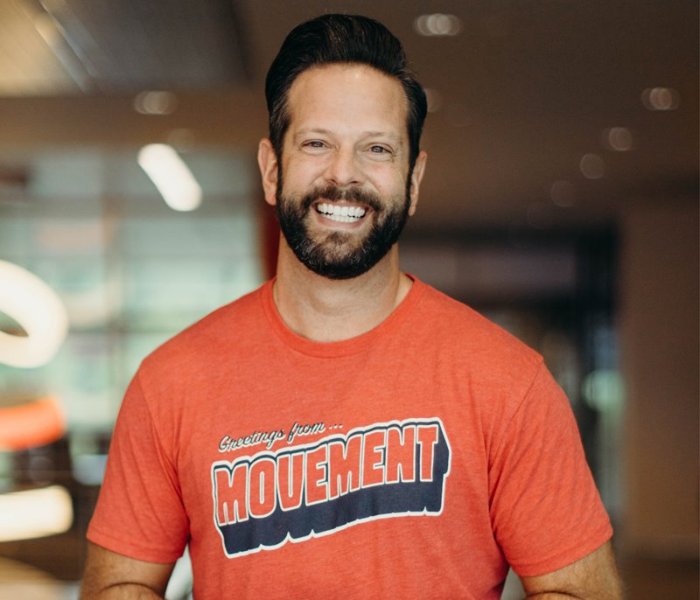 CHIEF MARKETING OFFICER
Jake Fehling
Jake Fehling
CHIEF MARKETING OFFICER
Jake was appointed as Movement's first-ever Chief Marketing Officer in 2023. Jake joined Movement in 2017 and previously held the roles of Vice President of Marketing, Vice President, Content & Social Strategy, and Vice President, Communications & Public Relations.
Prior to his career in the financial services industry, Jake spent four years in executive search in the life sciences, leading senior-level searches in the medical device, biotech and digital health sectors. Jake's early career was rooted in sports business, where he led international media and marketing operations for the U.S. Olympic Committee, USA Baseball and the International Baseball Federation. He co-directed CoSport's officially-licensed Beijing 2008 Olympic Games hospitality program and helped manage multi-million dollar sales programs for four USGA U.S. Open Championships.
Jake is a speaker, writer and podcaster, including the Mortgage Impact Podcast, which connects listeners to influential mortgage professionals making a difference in marketing, branding, technology, strategy and leadership. He is a frequent contributor for industry conferences and media outlets, including speaking at VaynerMedia's Agent 2021. He has served on the content advisory board for HousingWire's engage.marketing conference and was a member of the digital media company's annual Rising Star list in 2019.
On Sundays in Charlotte, you can find Jake pumping up Carolina Panthers fans as the team's in-stadium "Hype Man." He was a recipient of a Triangle Business Journal 40 Under 40 Leadership Award in 2012, and he previously served on the board of advisors for NoDa Brewing Company. Jake and his wife, Page - former host of "Good Day Charlotte" on FOX 46 and now a communications and professional development trainer - co-host the popular podcast "Date Night with Jake and Page" and co-authored the pregnancy book, "Holy Crap, We're Pregnant." Graduates of the University of North Carolina – Chapel Hill, Jake and Page live with their three children in Charlotte.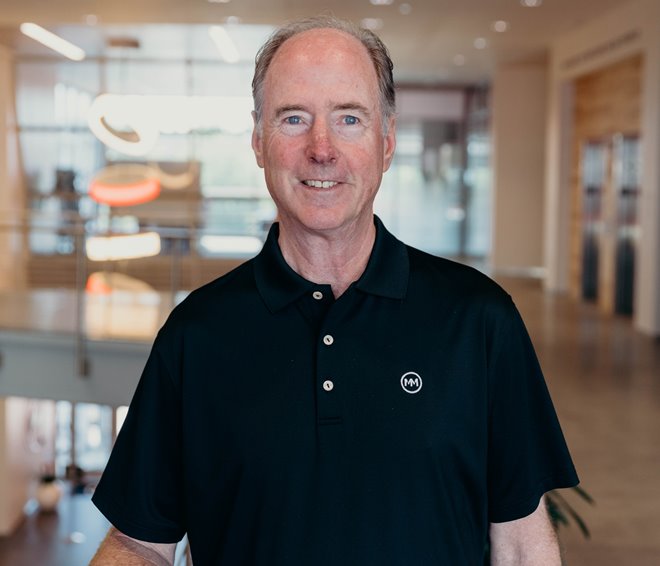 DIRECTOR OF COACHING
Kevin McGovern
Kevin McGovern
DIRECTOR OF COACHING
Kevin has 30+ years of sales and mortgage experience as a loan officer, manager, president, founder and executive coach. He served as president of Majestic Mortgage Corporation from 1999 until 2006 when he began coaching full-time in the industry with Building Champions. In 2011 Kevin founded his own coaching company, Making Better Happen, and in 2015 he joined Fairway Independent Mortgage to launch their internal coaching platform, Fairway Ignite, which grew to 175 coaches and over 4,000 clients served.
Kevin joined Movement in 2022 as director of coaching to help others define and achieve success, professionally and personally. In this role, Kevin leads Movement's coaching team and will develop a best-in-class coaching platform.
Kevin is passionate about giving back to others. Aside from coaching as a profession, he's an active mentor through his church community. Throughout his career, he has worked alongside his wife, Debbie, who also joins Kevin at Movement. Kevin and Debbie live in central Florida and enjoy golfing, traveling and spending time with their three children and five grandchildren.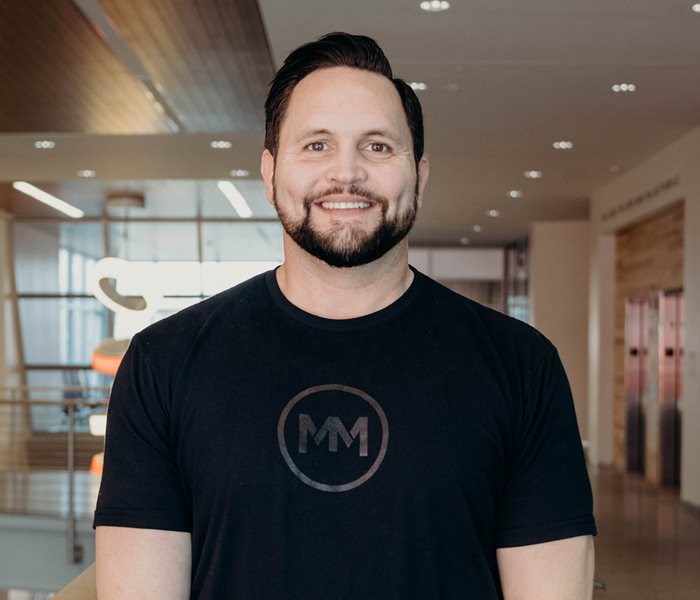 NATIONAL SALES DIRECTOR
Brady Yeager
Brady Yeager
NATIONAL SALES DIRECTOR
A 20+ year veteran of the finance and mortgage lending industries, Brady's experience spans investment banking, residential retail mortgage and private mortgage lending. Shortly after launching his career at UBS in New York City, Brady returned to the Pacific Northwest to open his own brokerage, which merged with Cobalt Mortgage in 2008.
Brady is passionate about helping loan officers grow their business to serve more families and communities. He was drawn to Movement's energy and momentum, and is excited to be a part of the Movement of Change!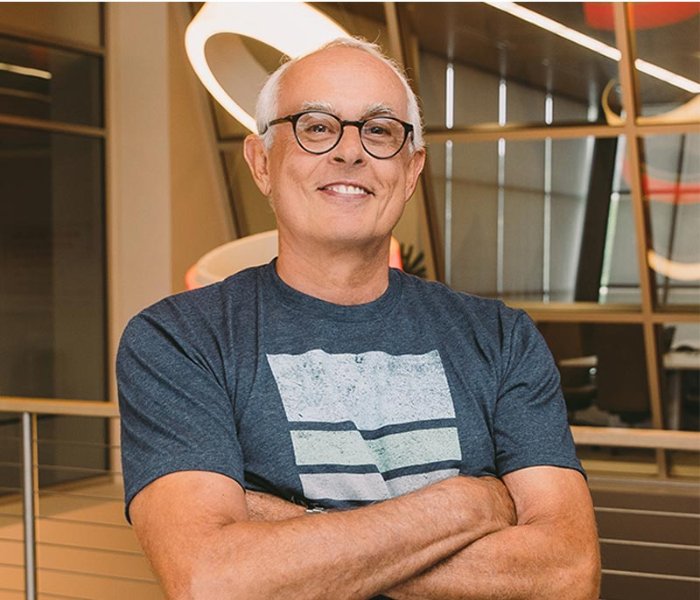 EXECUTIVE VP / CO-FOUNDER
Toby Harris
Toby Harris
EXECUTIVE VP / CO-FOUNDER
Movement's co-founder and EVP, Toby Harris, is a driving force of the company's leadership culture, process innovations and love for communities. In 2008, Toby joined forces with co-founder Casey Crawford to launch Movement. He brought three decades of experience to the new venture, most recently as a senior mortgage executive at National City Mortgage. Today, he's respected as one of the driving forces behind Movement's rapid growth as it became one of America's 10 largest retail lenders in less than 10 years.
Toby's influence can be seen in Movement's 6-7-1 Process, an innovation he architected with Movement Chief Operating Officer John Third. He is also responsible for developing Movement's servant leadership culture, taking hundreds of sales leaders under his wing over the years. He also oversees Movement's growing joint-ventures division and continues to coach and develop leaders across the enterprise.
Toby leads Movement's nonprofit partnership with International Cooperating Ministries, where he has overseen the construction of hundreds of churches and community centers in developing nations around the world. Toby is based in Virginia Beach, VA.
LET'S TALK ABOUT YOUR NEXT CAREER MOVE