CREATING A GREATER COMUNIDAD OF HISPANIC-LATINO HOMEOWNERS
Movement Comunidad connects Hispanic-Latino individuals and families with bilingual loan officers, financial education, first-time home buying resources and a digital mortgage experience in Spanish all the way from application through closing.
If you've been wanting to learn more about the possibility of homeownership but have no idea where to start, you're in the right place: Start here.
It's time for the home buying process to be more accessible for the Hispanic-Latino community. And that starts with financial literacy, better loan options and a multilingual mortgage experience.
BILINGUAL SUPPORT
EVERY STEP
We make your Spanish-speaking borrowers feel at home with an entirely Spanish homebuying experience. Find the right mortgage, cruise through processing and close on a new home, all in Spanish.

Movement's bilingual loan officers and digital mortgage experience in Spanish empower you to:


Discuss home buying goals, ask questions and find the right loan with a Comunidad loan officer


Gather and submit important documents with a processor


Close with confidence with a transparent disclosure process


With conversations, communication and documentation in Spanish, say goodbye to the language barrier.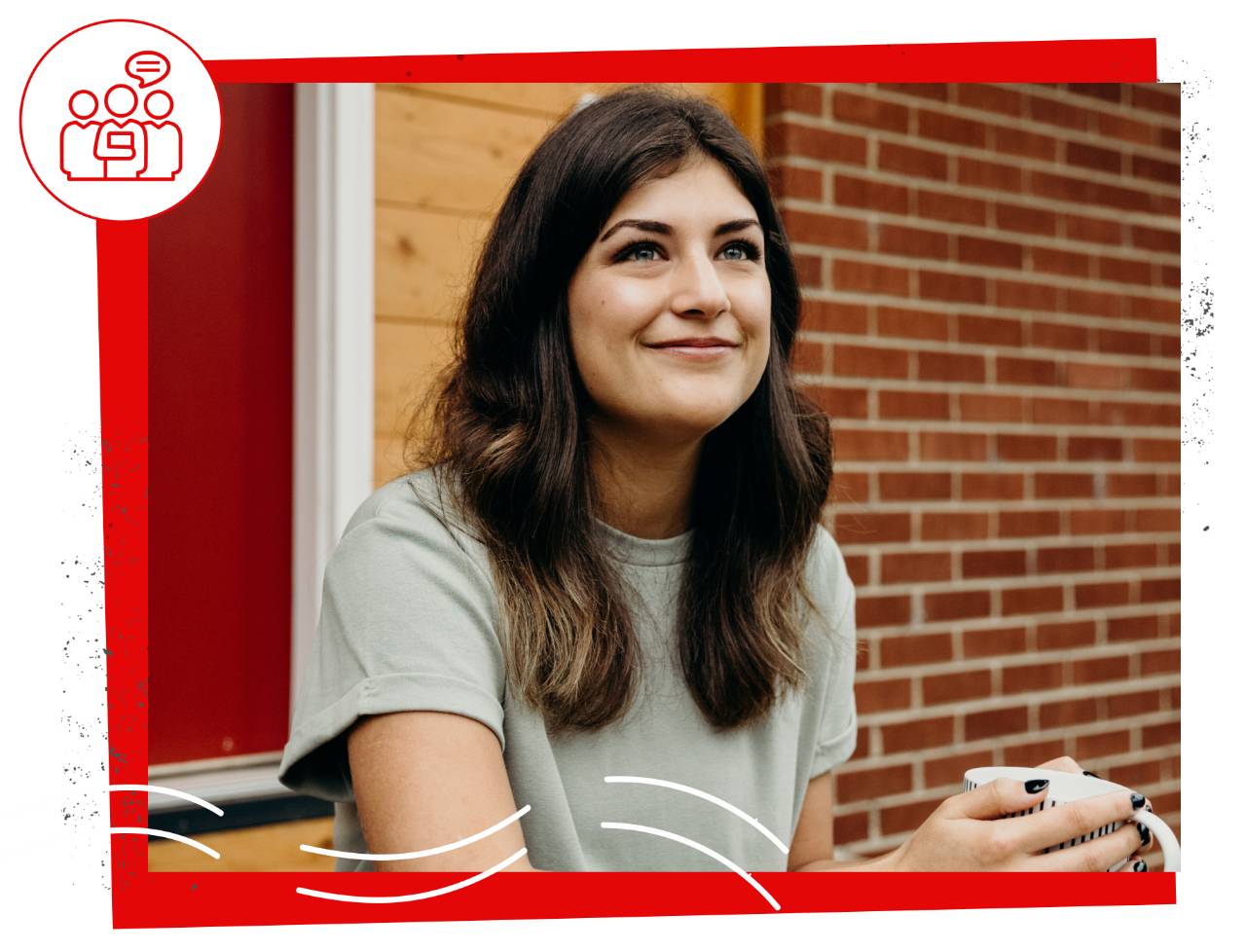 HOMEBUYING RESOURCES
EN ESPAÑOL
Movement offers powerful resources that equip the Hispanic-Latino community with everything they need to know to choose the right home and the right loan. Whether you're looking for a comprehensive first-time homebuyer guide, information on down payment assistance programs or a home buying education workshop, our Spanish-language resources give you the knowledge you need to move forward with confidence.
The tools and support you need to make homeownership a reality.
DOWN PAYMENT ASSISTANCE
Movement's competitive down payment assistance programs and first-time homebuyer initiatives help make homeownership possible for more people, even if you lack a big down payment or perfect credit score.
LOANS FOR ALL TYPES OF BUYERS
First time homebuyers, military families, buyers in high cost of living areas, buyers looking for a fixer upper and many other house hunters with specific needs will find the exact right loan option Movement.
MOVE HOME FASTER
When buying a home in a competitive market, speed matters. Movement closes loans 23% faster than the national average*. And more than 75% of our loans are ready to close in just 7 days**.
WE'RE COMMITTED TO CLOSING THE GAP
There's a large gap between Hispanic homeownership and White homeownership — a gap of over 20%***. Movement is committed to closing that gap and helping more Hispanic-Latino homebuyers realize the American Dream.
MORTGAGES THAT MEAN MORE
At Movement, we put people over profit. As an Impact Lender, we give 40-50% of our profits back to the communities we serve to help create a brighter future for everyone. When you choose Movement, your mortgage payments contribute to more giving, more schools and more support.
NOT JUST A LENDER — WE'RE YOUR PARTNER
We want to help you become a homeowner, and that means more than just selling you a mortgage. Whether your credit score is 820 or you've never opened a checking account, we'll work together on laying the foundation for your generational wealth and financial freedom.
*Based on data provided by ICE, October 2022
**While it is Movement Mortgage's goal to provide underwriting results within six hours of receiving an application, process loans in seven days, and close in one day, extenuating circumstances may cause delays outside of this window.
BIENVENIDO A LA COMUNIDAD.
BIENVENIDO A LA FAMILIA.
CONTACT US
By entering your information and clicking "submit," you agree that Movement Mortgage and real estate professionals may call/text/email you about your inquiry, which may involve use of automated means and prerecorded/artificial voices. You do not need to consent as a condition of buying any property, goods or services. Message/data rates may apply.