Our holiday home safety checklist
By: Mitch Mitchell
December 2, 2019
Hosting a Hanukkah or Christmas get-together is exciting and fun, but nothing's more important than making sure you, your guests, and your home remain safe. These holiday safety tips may seem like common sense, but they're easy to forget when you're a new homeowner caught up in the spirit of the season.
Holiday curb appeal
If your decorating plans include inflatable snowmen or outdoor lighting — or both — use products that are "UL-certified" as safe as for outdoor use. Just look for the safety label on the packaging. And never use indoor lights and extension cords outside. If your lights are pre-owned, inspect them for damage that may have occurred in storage. Plug them in to check for duds and then unplug everything before replacing broken bulbs. And don't connect too many strings: a good rule of thumb is a string of three at most. 
To hang outdoor lights, use a wooden or fiberglass ladder instead of an aluminum one, which can conduct electricity and be dangerous in wet winter weather. Another holiday season safety tip is to make sure all outdoor light connectors are away from metal rain gutters and off the ground.
Safely trim your tree
When stringing lights on an indoor Christmas tree, don't overload electric sockets or extension cords and check wires periodically to make sure they're not warm to the touch. To place the star at the very of the tree, always use a sturdy step ladder — never stand on a chair or table (especially in socks)! Better still, have someone steady the ladder for you. 
Ornaments are like magnets to curious toddlers so, if kids are in the mix, reserve the bottom of the tree for handmade paper ornaments that are safe to handle and move any that are breakable or have sharp edges up out of reach. 
Remember, newly cut trees will be thirsty, so check the water level every few hours initially. Then keep it well watered so the needles don't dry out, a real fire hazard during the holidays. If you go with an artificial tree, make sure it's flame retardant. And keep all Christmas trees, real or fake, at least three feet away from open flames and heat sources such as space heaters and radiators.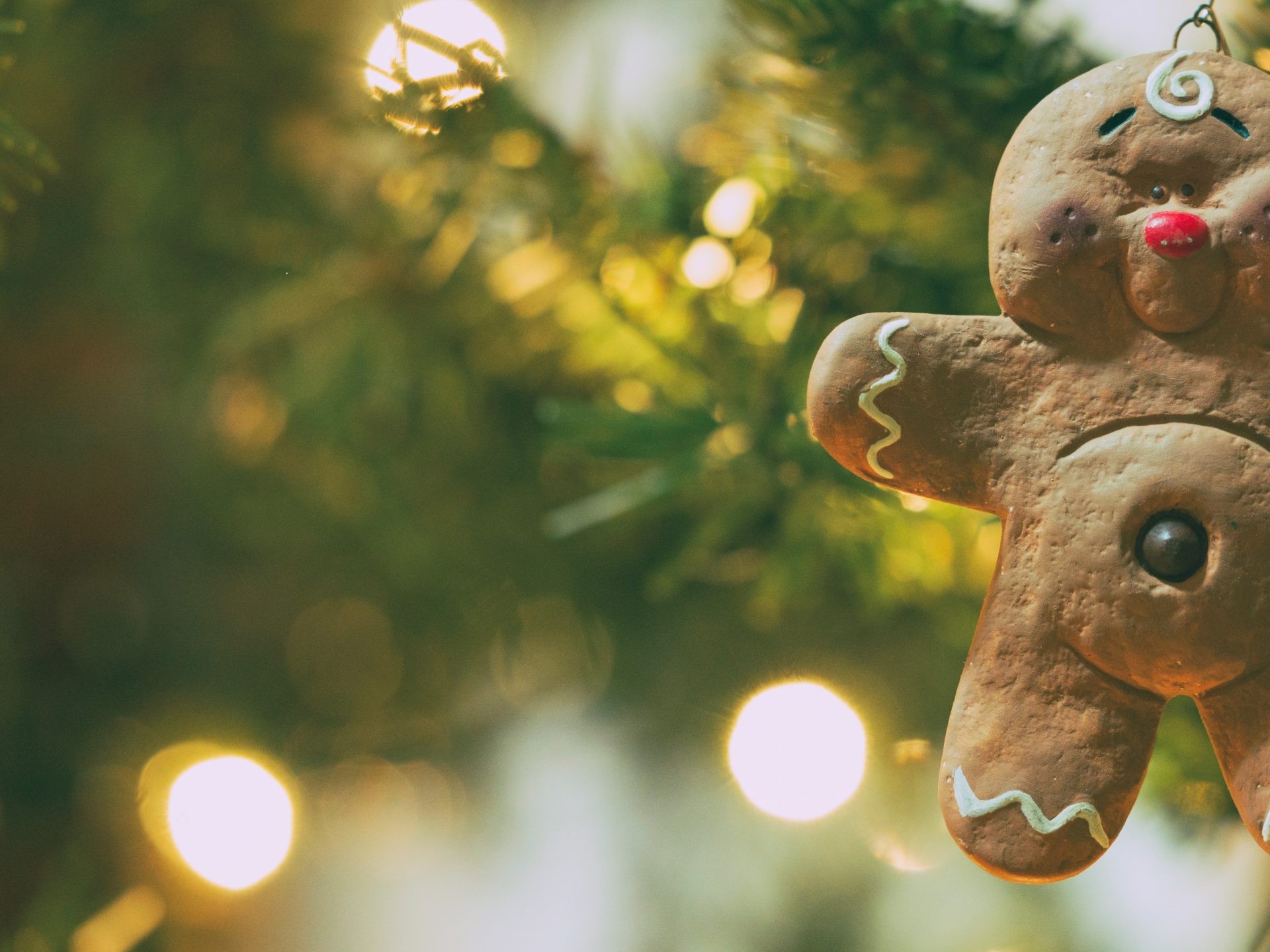 A safer chimney
Lucky you, your home has a wood-burning fireplace. If it's in good working condition, there's nothing better than a yule log on a cold night. A word of warning: Never use wrapping paper to start your fire; it burns hot and intense and can give off toxic smoke. Real logs smell great, but they can shoot out sparks, so if your fireplace doesn't have a built-in safety screen, get one. If this is your first fire, consider artificial logs. They burn more evenly and are easier to clean up!
What's cooking?
Kitchens are often the heart of a good holiday party, so make sure yours is a safe zone. Start by replacing smoke detector batteries and keep a fire extinguisher in plain sight. Entertaining can be distracting, so use a timer to remind yourself that there's food in the oven or on the stove. If you're frying something, like latkes for Hanukkah, have a lid nearby to smother a grease fire if one should start. And remember, if you drop a knife, step back and let it land. Never grab for a falling knife.
Safety makes scents
These days it's easy to kickstart the holidays with candles that smell like evergreen, cranberry, and candy cane. Just be careful when placing them near wreaths, stockings, holiday cards or other flammable decor. Tall, tapered candles look nice but they can tip over easily. We prefer sturdy pillar candles that come in varying heights and last longer. And never leave children unattended in a room with a lit candle, or go to bed while one is still burning.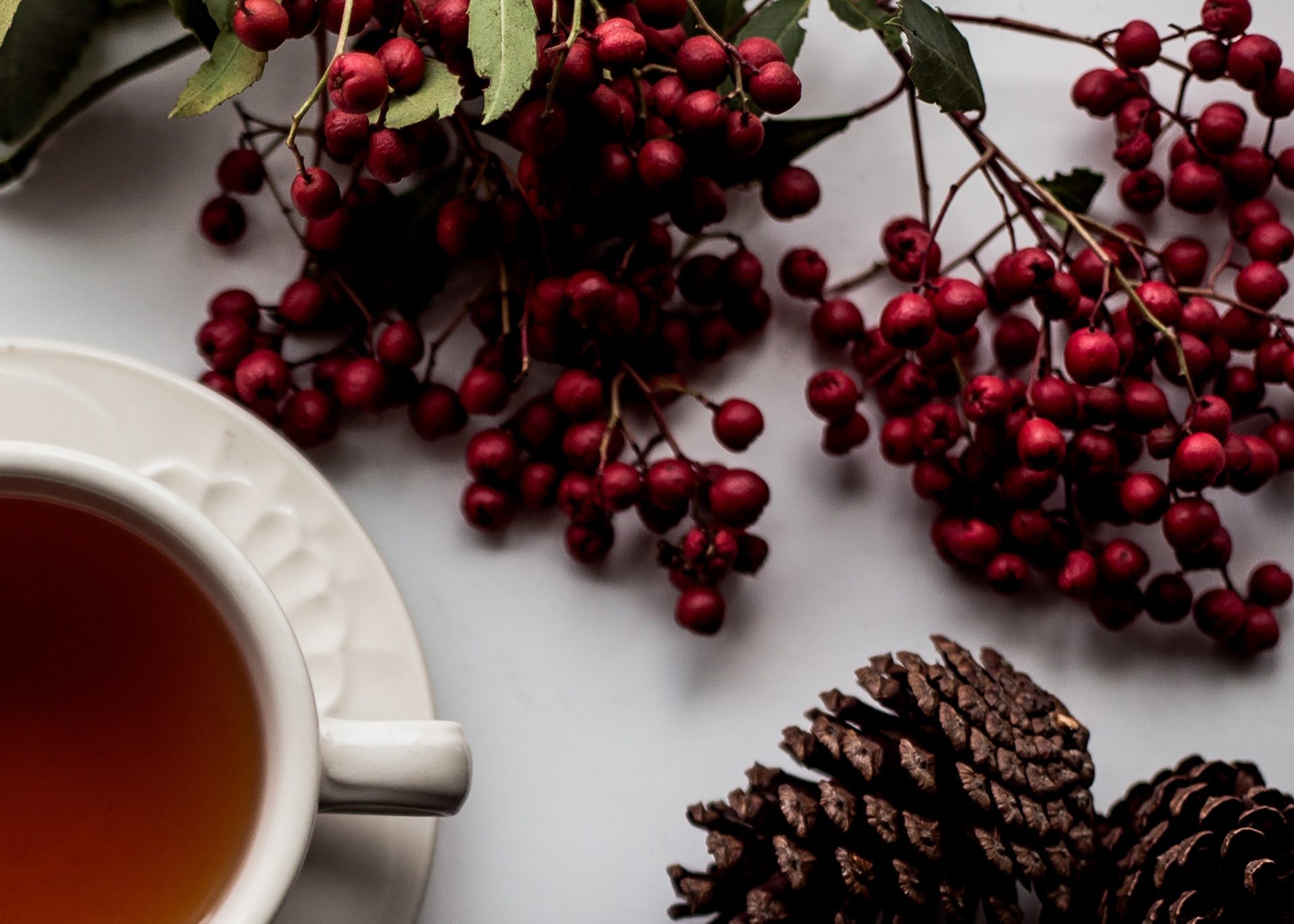 Keeping pets safe
When decorating, consider that no kitten can resist climbing a Christmas tree or knocking off a menorah off a bookshelf. And if you're decorating with plants, avoid poinsettia, holly, mistletoe, and amaryllis. They may look nice, but they're poisonous to pets and may be too tempting for good dogs who like to chew. 
Not home for the holidays?
Consider installing a home security system, managed via your smartphone, to monitor door locks and control indoor and outdoor lights while you're out of town. If a neighbor is kind enough to keep an eye on your home while you're gone, ask if they'll shovel your walk or park their car in your driveway. Nothing deters a break-in more than the appearance that someone's home.
Social postings
Tempted to tweet about Black Friday bargains and holiday travels? Don't. Resist the urge to broadcast that you're away from home or that expensive gifts are sitting unattended. If nothing else, wait till you return to post pics of your big adventure.
By following these tips, new homeowners can stay safe, put worry aside, and focus on friends and family during the upcoming holiday season.