10k winner gives whole-life education to kids in poverty
By: Movement Staff
September 27, 2017
10k winner gives whole-life education to kids in poverty
Cindy Hines was calm and collected when she first arrived at Teach My People, a faith-based academic nonprofit serving at-risk children in coastal South Carolina. But after a few stops in the classrooms and a few interactions with the students, she started to bawl.
"I lost it," recalls Hines, a Movement Mortgage branch manager in Surfside Beach, S.C. "My heart just melted right there on the floor."
Why? With tutoring, college prep and even swimming lessons, Teach My People creates opportunities for children where none before existed. "That's what moved me," Hines says. "I was like, 'I'm going to do everything I can to help you guys.'"
Help, she has. Thanks to Hines, Teach My People is the latest organization to win the Movement 10k giveaway, a monthly campaign to gift $10,000 to nonprofits significant to Movement employees.
Movement team members submit a one-minute nomination video explaining how the charity they love brings life, light and hope to people in need. A committee then picks a winner.
Since it solely relies on donor funding, Teach My People will use the 10k grant to keep its overhead low and pay its 11 full-time instructional staff members, who help elementary-aged students with their homework, and equip older students with skills they'll need for life after high school, says executive director Eric Spatz.
The program strives to work with students for 12 years to "give us the time needed to really help that child in academics," Spatz says. "We don't have to figure it out in the first month or first year. It gives us a lot of leeway and room to work with a child."
Teach them what?
Headquartered in Pawleys Island, S.C., Teach My People and its 70 community volunteers provide free, year-round after school and summertime tutoring to low-income students in grades first through 12th. All the children in the organization live in poverty, and at least 80 percent of them fall below academic standards, Spatz says.
"When a parent is struggling to put food on the table or work two or three jobs, when they get home, their focus is not on their child's academics," Spatz says. "They're trying to make a living, keep the lights on."
Teach My People aims to fill those gaps by nurturing and developing each student throughout their educational career. Since its founding in 1999, the nonprofit has helped 21 students graduate high school, 18 of whom are currently in college, Spatz says.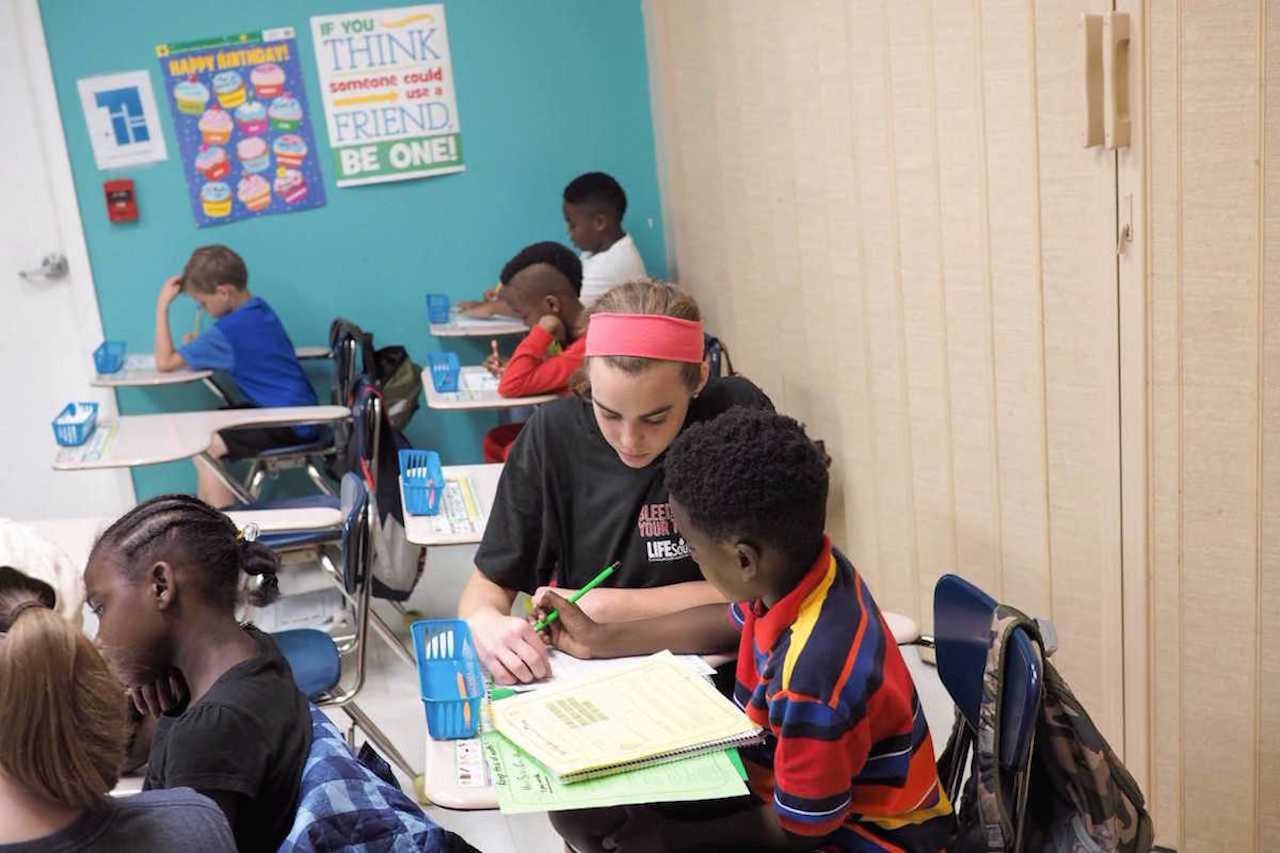 The nonprofit also focuses on students' spiritual and character development by offering devotions five days a week. Students get a snack and dinner each day, too.
At the beginning of the summer, the group enrolls 10 new first-graders into its program. "We follow those 10 kids" over the duration of their school years "until they graduate high school," Spatz says. "If we lose one of those kids, or they move, we fill their spot. But the majority of our kids stay with us."
Today, 98 students attend Teach My People regularly, he says.
By the time they reach high school, they're taught leadership and vocational skills to prepare them for adulthood. They also get a $6,000 scholarship, or $1,500 over their four
years of college, if they agree to return during the summer and over holiday breaks as interns.
Swimming upstream
For eight weeks over the summer, Teach My People's students get academic instruction, go on field trips and take swimming lessons. Although they live near the beach, several of the students have never been in the water, Spatz says.
"Nine out of 10 kids who come to us can't swim," he says. "It's a vital skill, especially where we live. There are drownings every summer, especially among the population we serve."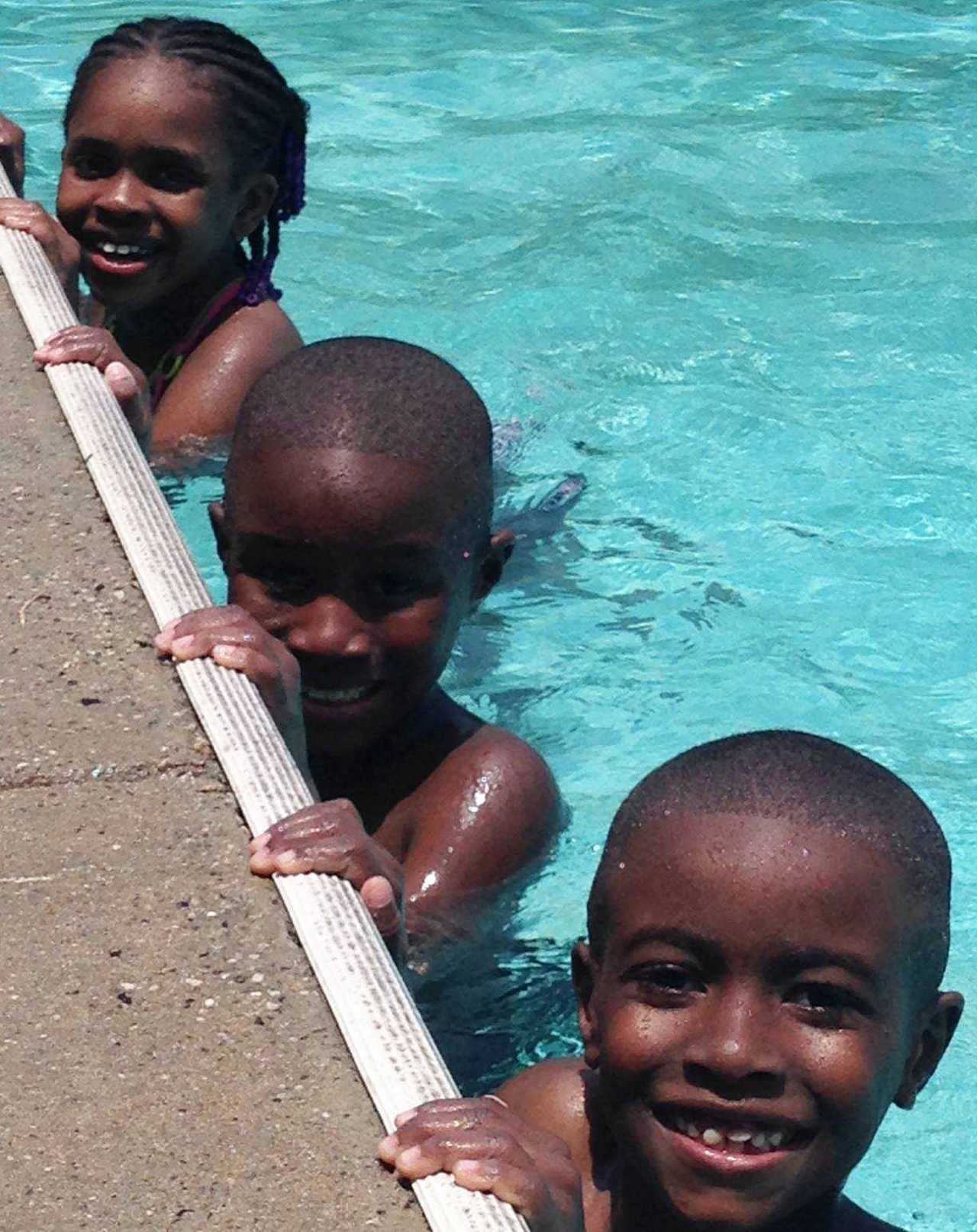 In a pool in the nonprofit's backyard, younger students learn to tread water. Within a year's time, they're doing laps around the pool, Spatz says.
"We take the kids on kayak tours, boat tours, to the beach," he says. "It allows our kids to enjoy what we naturally enjoy in our community: our rivers, lakes and oceans. They get to enjoy what their environment has for them, which normally, they wouldn't."