Ask A Loan Officer: More real-life tips for real homebuyers
By: Mitch Mitchell
August 16, 2023
Ask A Loan Officer: More real-life tips for real homebuyers
Welcome to our blog series, "Ask A Loan Officer," where our experienced Movement Mortgage loan officers provide prospective borrowers with valuable insights into mortgage lending.
In this edition, we'll hear from two mortgage loan officers serving clients in different parts of the country. Brad works with homebuyers in the stunning city of San Antonio, while Julie assists prospective clients in Fort Myers, Florida.
They have both encountered a wide range of challenges and pitfalls in their line of work, and they're here to share real-life stories and practical tips to help you avoid similar situations when applying for a home loan.
Whether you're a first-time homebuyer or a seasoned real estate investor, our goal is to help make your home-buying journey easy and efficient.
Challenge #1: Borrowers who want to skip the home inspection.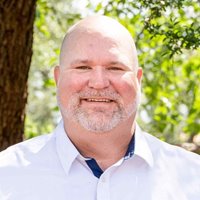 Brad Dawson, NMLS #: 635442
Region: San Antonio, Texas
What Happened: As a loan officer with 25 years of experience in consumer lending, I have seen plenty of times when borrowers chose not to conduct a home inspection before buying a new construction home. One particular incident that comes to mind is of a borrower who was excited to buy their dream home, a newly constructed property in a developing neighborhood.
Despite the advice from the loan officer and real estate agent to get a home inspection, the borrower was confident that since it was new construction, there wouldn't be any major issues. However, after moving in, the borrower discovered that there were several issues that would have been caught in a home inspection, such as faulty wiring and poor insulation, which resulted in higher energy bills. As a result, the borrower had to spend thousands of dollars to fix these issues, which could have been avoided if they had conducted a home inspection before closing on the property.
Brad's Advice:
My personal tip for buyers looking to avoid the same situation is to always arrange for a home inspection before purchasing a new construction home. Even though it may seem like an unnecessary expense, a home inspection can uncover any potential issues with the property that may not be apparent during the initial walkthrough or from the builder's disclosures.
Additionally, it's important to work with a reputable home inspector who has experience with new construction properties and can identify any issues that may arise. By conducting a home inspection, borrowers can make informed decisions about the property and negotiate repairs or credits with the builder before closing on the home loan. This can potentially save borrowers thousands of dollars in repair costs and ensure that the property is in good condition for years to come.
Challenge #2: Borrowers were told to wait for better credit scores.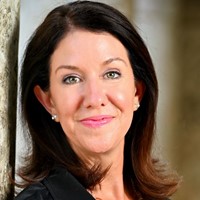 Julie Scott, NMLS #: 445936
Region: Fort Myers, Florida
What Happened: As a mortgage loan officer, I often encounter borrowers who are struggling to qualify due to low credit scores. Recently, I had the pleasure of working with a couple who had been referred to me by a realtor. They needed to secure a conventional loan, but their credit scores were too low for approval. Unfortunately, their previous lender had simply told them to wait and hope for their scores to increase over time. Thankfully, I was able to offer a more proactive solution.
Despite not being a credit counselor, I suggested that we pull their credit and run a credit simulator to see if we could raise their scores quickly. Thanks to my assistant's work on the simulator, we were able to identify that paying off several credit cards would raise their scores to the necessary level for approval. The clients had already paid off the cards, so all they had to do was provide us with updated statements, which they did promptly. With that information in hand, we submitted a rapid rescore request and received the results just three days later. The improved scores meant we could approve them for the loan they needed to purchase their dream home.
Thanks to this innovative approach and willingness to go the extra mile, I gained a new client and secured a $700K loan for them. The realtor was impressed, and the clients were thrilled with the results. Even better, they plan to come back to me when their scores improve further for a refinancing opportunity. It's moments like these that remind me why I love being a mortgage loan officer - making homeownership dreams a reality with smart and innovative solutions.
Julie's Advice:
Having a good credit score is really important when it comes to getting a home loan with the best possible interest rate. That's why I always advise my clients to be diligent about keeping credit scores in tip-top shape.
One of the easiest ways to do this is by paying your bills on time every month. Late payments can really dent your credit score, so make sure you're always on top of them — and if you can, pay balances off weekly to avoid accumulating interest charges. Another bit of advice is to keep your credit utilization low. Ideally, you should aim to use no more than 30% of your available credit — so if you can, pay off as much as you can of the entire balance, not just the minimum payment required. It's also important to be mindful of how often you apply for new credit. Applying for too many credit cards or loans in a short amount of time can negatively impact your credit score. So, try to limit the number of applications you submit and space them out over time.
Finally, it's always a good idea to keep an eye on your credit report and dispute any errors or inaccuracies you may find. Regularly monitoring your credit score and report can help you catch any issues early on and take steps to address them before they become a problem. In this case, the borrowers were able to get their scores high enough to qualify for the loan they needed. My advice is to keep an eye on your credit so you don't end up in the same situation.
Have a question? Our loan officers have expert advice!
Our "Ask A Loan Officer" blog series helps home buyers avoid common hassles that pop up in the mortgage lending process. Be on the lookout for the next installment in the next month or so.
If you're in need of a trustworthy lender to guide you through the homebuying journey, know that our experienced loan officers are friendly, knowledgeable, and dedicated to helping you achieve your homeownership goals. Contact a loan officer in your area today!